Full Color Printing
Our five-color Heidelberg Press allows us to print higher quality work at a lower cost. It achieves the best possible alignment or registration of color because as many as five colors can be printed at one time. We can also perfect – print two sides in a single pass – with amazing speed and accuracy. This allows for faster set up and drying time resulting in significant time and cost savings for our customers.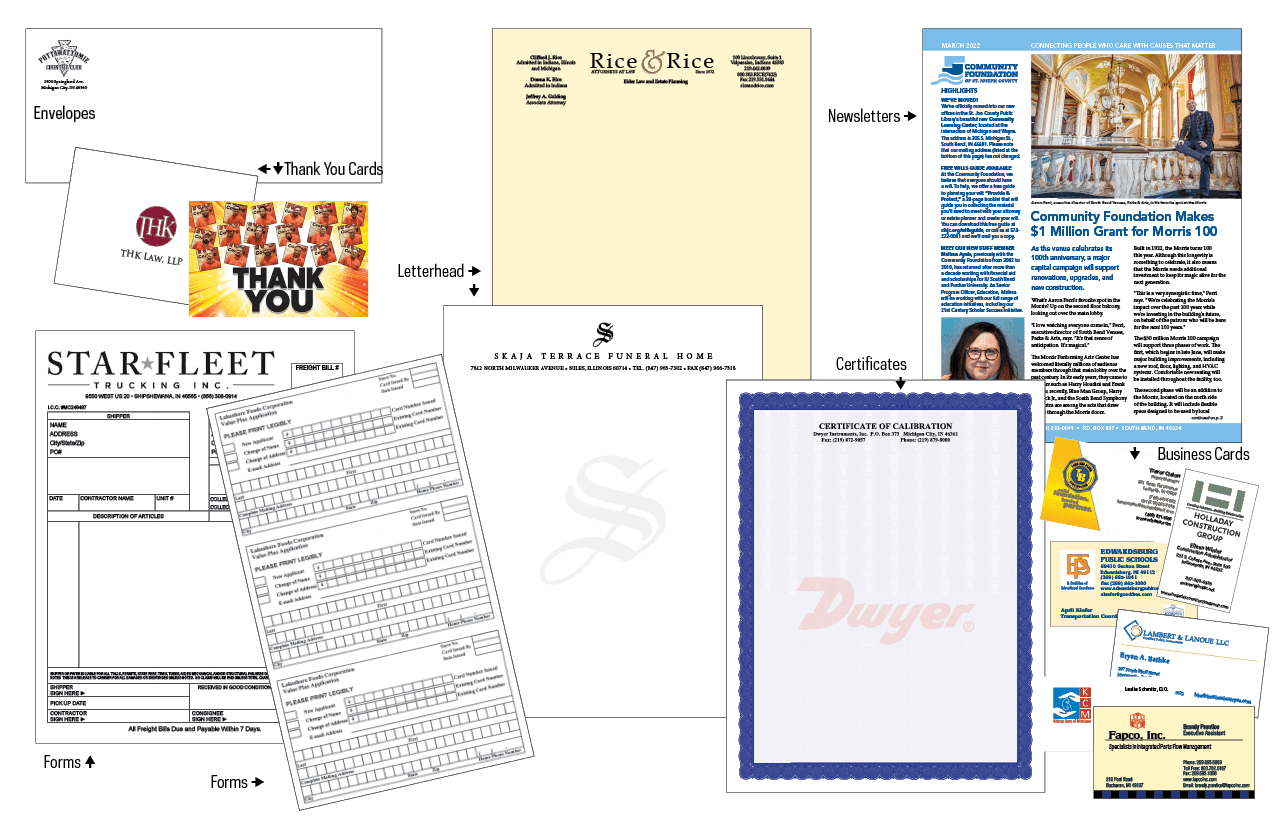 One & Two Color Printing
Our business was founded on producing high quality one and two color printing for our customers. We still pride ourselves on the excellent service and fast turnaround that we can provide.
Our continuing investment in new technology enables us to constantly improve our ability to produce projects from the simplest to the most complicated – extraordinarily well.

---
South Bend      |      Michigan City      |       Niles           |      Valparaiso        |        Elkhart        |     Indianapolis
574-277-3355           219-874-2223          269-684-2080          219-462-6007            574-262-0812        317-489-6800