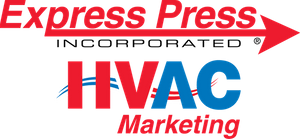 Helping HVAC and Plumbing Companies Grown Their Market and Expand Their Brand
Before customers let you into their homes, they need to know that they can trust you completely. So how do you go about building customer trust, especially in the early days of your HVAC business? To compete in the heating, cooling and plumbing industry, you have to market your business-which is no easy task. We definitely recognize that. You don't have to reinvent the wheel with your HVAC marketing. What has already worked for other HVAC companies will also work for yours! 
We are your full service marketing and mailing company for the heating, cooling and plumbing industry. We provide turn-key marketing solutions for HVAC companies of all sizes. From big to small. We help you land more residential leads and grow your revenue. If you're tired of second guessing where your next job is coming from, we can help. 
Any product can be customized to fit your needs!
We offer a variety of products for you to choose from: 
     Service agreements
     Service work orders
     Investment agreements
     Performance reports
     Flat rate pricing books
     Door hangers
     Business cards, envelopes, letterhead, and business branding
     Furnace, A/C and Water heater labels
     Magnets (build your brand and create a constant top of mind awareness)
     Newsletters
Choose any product and our team will tailor it for your business. You can customize any content, images, and your branding at no extra charge. Once you place an order, we will contact you to get all details needed to begin working on your proof.
If we don't have a template that meets your needs, contact Jerry Hill at jhill@express-press.com or 317-489-6800 to get your ideas off the ground!
---
South Bend      |      Michigan City      |       Niles           |      Valparaiso        |        Elkhart        |     Indianapolis
574-277-3355           219-874-2223          269-684-2080          219-462-6007            574-262-0812        317-489-6800