Digital Printing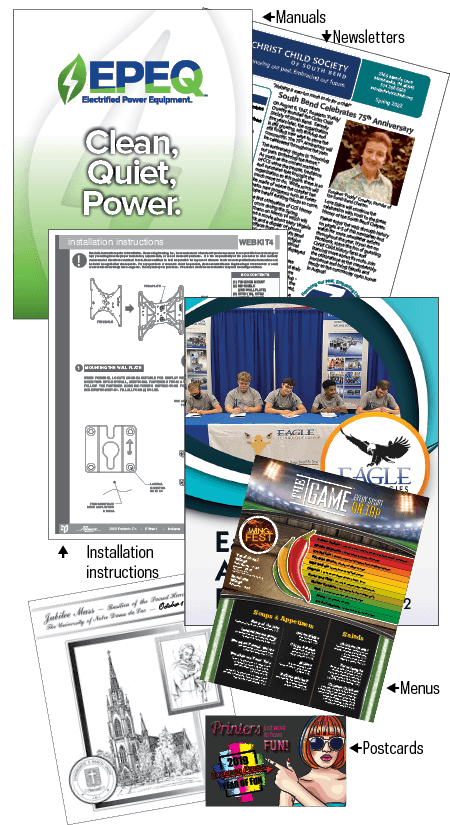 Digital printing takes the quality of
offset printing and adds speed,
flexibility and precision to take what's
on paper to a whole new level.
On-demand digital printing allows you
to print only what you need when you
need it, taking the guesswork out of
inventory forecasting and
management. With on-demand
printing, you can reduce the
amount of inventory
you keep on hand,
eliminating obsolete,
out-of-date materials and, in turn,
improving your bottom line.
Our latest technology addition, a
six-color digital press, utilizes the most
innovative software to put
eye-catching, sales-generating,
wow-creating printing on paper.
Variable Data
---
With our ability to merge variable text and graphics, we can digitally design and print the ultimate full-color marketing piece directed to specific individuals. By uniquely personalizing and customizing your marketing literature, you can target individuals and businesses based on desired criteria more effectively leveraging the value of your advertising and marketing dollars. 
Variable information printing allows you to reach your customers, prospects, and other audiences through materials that convey a truly individualized look and language.
---
South Bend      |      Michigan City      |       Niles           |      Valparaiso        |        Elkhart        |     Indianapolis
574-277-3355           219-874-2223         269-684-2080       219-462-6007         574-262-0812        317-489-6800