Account Executives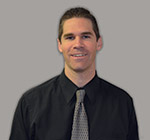 Jerry Hill
Jerry came to us fresh out of Andrews University with a degree in Graphic Arts Technology. He started as a customer service representative in our South Bend location and in 2005 accepted the challenge to open a new market in the Indianapolis area. He loves finding customers that he can help with comprehensive printing solutions that make their lives easier and allow them to focus on higher-value tasks.
You can contact Jerry at: jhill@express-press.com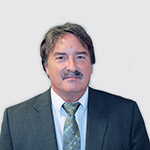 Dave Kytta
Dave was our very first "outside salesman". His clients range from St. Joseph, MI to Elkhart, IN and all the cities in between. He received his bachelor's degree from Ferris State University in printing management and with his thirty years of printing knowledge and expertise, he works very hard to make sure his client gets exactly what they want. In his spare time he coaches young kids in baseball.
You can contact Dave at: dkytta@express-press.com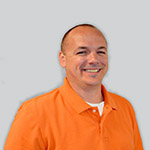 Jeff Hodges
Jeff started out as a delivery driver and very quickly advanced through the ranks to store manager and is now an account executive for the South Bend and Elkhart market areas. His clients range from manufacturing to university level educators. Jeff works hard to not only sell printing but advise his clients on the best way to get a project done.
You can contact Jeff at: jhodges@express-press.com
Brian Jakelski
Brian grew up and has always lived in our community on the beautiful shores of Lake Michigan. He started with Express Press in 1992 as a sales consultant at our Michigan City location. He advanced to a store manager and finally western regional manager. He left us in 2000 to pursue another field in sales management, but has returned to the Express Press family as an account executive to serve both former and new customers alike.
You can contact Brian at: bjakelski@express-press.com
Account Managers
All of our Customer Service Representatives have extensive knowledge of printing, digital, mailing, signs, web ordering, and fulfillment. They work hand-in-hand with the sales team to ensure your projects finish on time and as promised. We want to make sure that your experience with Express Press is a positive one.
Terri Lovell
Everyone who knows Terri, loves her. She has over twenty years of printing and finishing knowledge and will help you find the best way to get the look you want for your organization.
Terri's email is: tlovell@express-press.com
Valerie Quadlin
Even though Val has only been on our team for a very short time, she has almost thirty years of printing experience. She has worked on the production side of printing as well as in customer service (she's done it all!). Val loves her customers and treats them like family.
Val's email address is: vquadlin@express-press.com
Deb Niedbalski
Deb comes to us from a digital background and has several years' experience as a professional artist. As the newest addition to our family, it is her voice you will most likely hear when you call or her face you'll see when you walk into our lobby. She is very cheerful and friendly and makes a lovely addition to our family.
Deb's email is: deb@express-press.com
Lynn Handley
Lynn takes care of many of our on-line orders. She makes sure every order goes through the shop without delay. If you call with questions about one of our on-line ordering portals, you will more than likely speak to Lynn, and she will help you work through the processes. She is a great asset to the Express Press team.
Lynn's email is lhandley@express-press.com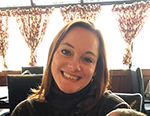 Tammy Jordan
Tammy is a very creative graphic designer that specializes in marketing to the Heating & Cooling industry. She is heading up a very special division called Express HVAC Marketing, which includes handling mailings and other printing needs for the heating and air conditioning markets.
Tammy's email is: tjordan@express-press.com